Tilley Hats and More!

Cambria Wildwood!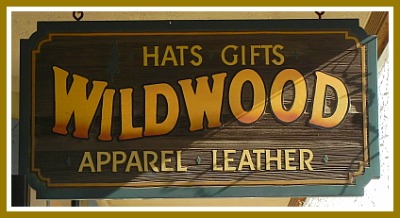 Cambria Wildwood, located in Cambria, California is the largest dealer of Tilley Hats, Brighton Products and Life is Good products on the Central Coast of California. Wildwood is not only famous for its hat selection but it also has many more great, NAME BRAND, products.
I love Wildwood and the Tilley Hats are my favorite. I own two Tilleys and they are the best hats in the world. I have dipped them in the ocean, covered it with dirt and it always keeps its shape. I would not wear anything but a Tilley.

Wildwood also has the best employees in the world. They are always friendly and greet you with a smile. The service is as a great as the products.


In addition to a great selection of Tilley Hats Wildwood carries Tommy Bahama, Nat Nast, Brighton products, Christine Alexander, and much much more.

If you are visiting the Central Coast of California you have to visit Cambria Wildwood to see the full selection of great leather products.


Click on this link for more information on Wildwood and
Tilley Hats
Great Places to Shop!


Great Deals on the Coast!

Travel Booking Deals
Central Coast Travel Adventures is excited about the opportunity to help you book flights, cars, motels, hotels,and tours. We are here to serve you and make your visit to the coast a visit to remember.
Expedia - If you are looking for great deals Central Coast Travel Adventures aims to please. Get great travel deals on Expedia.ca
Kayak - In addition to travels deal with Expedia we also provide you with options for booking with Kayak -
Compare hundreds of travel sites at once to find the deal that's right for you.

Hotwire - That's not all if you want one more option try Hotwire.com
Central Coast Travel Adventures wants you to get the best deal possible on rooms etc.