Central Coast Services
Central Coast Services - Vacations and day trips to the Central Coast are fun, exciting but at times you might need a mechanic, chiropractor or a soothing massage or want to send a fax. You can find what you need on this page.

Many people vacation and travel with their pets and you might need a veterinarian. We always travel with our dogs. Our pets are part of the . If you are like us, when they are sick we want the best care possible. We want you to find the services you need while you are in our area.
You can always look in the phone book to find a specific services but we want to make recommendations to the best places on the coast. You are in strange town and you need to trust someone. We will help you find a service you can trust.

If you need a recommendation please feel free to

Contact Us

. We will help you find what you are looking for and someone you can trust.
What we are going to do on this page is list a few Central Coast services in each town. We will include a link to the towns chamber of commerce and other important numbers you might need on your visit. Central Coast Services!




Service Information!
We are going to give you the link to Cambria Chamber of Commerce. We live in Cambria and we know and use many of the services you might need on your vacation. Click on the image. To find Central Coast Services you can trust.
1. If you're in need of copies, faxing, notary, business supplies or shipping a case of wine back home I highly recommend Cambria Business Center.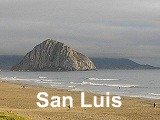 San Luis Obispo every service you might need. It has a few great hospitals and emergency rooms. If you are looking for a place to board your pet while you tour the vineyards click on the image for more information.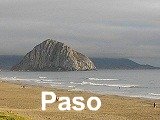 Central Coast Services in Paso Robles are plentiful just like the wine. If you are on this page and looking for lodging information you can find it if you click on the image.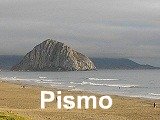 Pismo Beach and Shell Beach. In the five cities area there are many fantastic businesses to choose from. Whatever your need is you can find it in the Pismo area.

Morro Bay is one of the most beautiful places to stay on the coast. It has the rock, the bay and many other attractions. It also has some great massage therapist.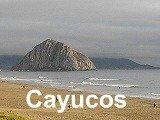 Cayucos, the coolest little town in the USA. If you are going to stay in Cayucos you can find many services at your fingers tips.
Big Sur, California is limited on services but it has a few.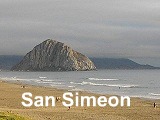 Heart Castle, San Simeon are just about one and the same. If you are looking for service in San Simeon click on the image.

We have not include all towns in the area but this is a start. If you need more information please contact us and we will be more than glad to help you find the service you need. We can even give recommendations. For more information Central Coast Services .

For information on
central coast real estate, click here.
Travel Booking Deals
Central Coast Travel Adventures is excited about the opportunity to help you book flights, cars, motels, hotels,and tours. We are here to serve you and make your visit to the coast a visit to remember.
If you are looking for great deals Central Coast Travel Adventures aims to please. Get great travel deals on Expedia.ca
In addition to travels deals with Expedia we also provide you with options for booking with Kayak -
Compare hundreds of travel sites at once to find the deal that's right for you. That's not all if you want one more option try Hotwire.com
Central Coast Travel Adventures wants you to get the best deal possible on rooms etc.