Kids Travel Tips
Traveling with kids can be an extreme challenge but it can also be a time of joy and fun. Our kids are all grown but we can still remember the days when traveling with children was... how do I put this, a tremendous adventure in patience.

Two of the children in the picture above are our grand kids. In the next few weeks they will be traveling from Biloxi, Mississippi to San Luis Obispo, California for a visit with me and Grandma. So we decided to do a page on kids travel tips.

I remember traveling with my son Wesley when he was young. He constantly ask me how much longer dad. Finally I paid him ten dollars to not ask me the same question over and over. It worked!

It has been a long time since we traveled with kids so we have ask an expert on the subject to give us a few important tips.
Let the Games Begin - Kids Travel Tips
By Darlene Berkel
Traveling with kids can be a very enjoyable vacation or it can be a visit through the land of insanity. Every parent searches high and low for the best kids travel tips prior to heading out across the great unknown with their darling children in tow. The constant banter of arguments in the back seat, one sibling repeatedly touching the other or the other siblings invading the "invisible line" of the other siblings side of the car, can continue until the parent's eyes want to cross.
Regardless of where you're going on your vacation, chances are at least one of the kids will get bored along the way. That's why it's essential to have a variety of kids travel games in mind before you even leave the house. Being prepared is crucial. That way when your kids start shouting "Mom, are we there yet?" you can respond with something better than just "No."
Games of license plate and state sign alphabet are great for older kids that can read but the young travelers often find that they have nothing to do but whine and cry. The following suggestions won't make the trip any shorter but they might make it peaceful.
Scavenger Hunt:
Here is a travel game that would delight older kids and younger travelers. You would have to make up a list of things to look for in advance. For instance, you could include things like yellow flowers, flashing lights, a hotel, a billboard with a picture of a car on it, a boat on a lake, or anything else general and relatively easy to spot.
Perhaps you are going on a trip to somewhere you have been a time or two before, for instance to grandma's house. In that case, you could make a specific list that includes items the kids will see en route while traveling. You could even make a little quiz with questions like "What's the name of the town where we stopped at the rest area?"
Kids Travel Tips Technological Highpoint is DVD's
To beat the little rascals at their own games, it is easy to take control over the back seat while still driving the car. The most valuable kids travel tip is one that a parent can buy at any shopping mall or electronics store, the mini DVD player. The gift of silence is golden when traveling with young children on a long road trip. Even parents who hate the amount of television their children watch on a daily basis may find the idea of owning a traveling DVD player more palatable than listening to their children whine.
Artistic Kids Travel Tips
As with all that is good, while on the long road trips with children, they will soon tire of the DVD player as well, so variety must be provided to encourage the tiny tots to get along with one another. As kids travel tips go, the arts and crafts shoebox is a project that can be made at home and left in the car for just such occasions.
Creation is quick, easy and cheap. First, take a shoe box, a long piece of elastic, blank paper (cut to fit inside the shoebox), crayons, pencils, pens, small ruler, stencils and any other small items for arts and crafts that are child friendly for arts and crafts in a vehicle while driving. Cut two small slits (a bit smaller than the width of the elastic) in the lid of the shoebox. Be sure to make the cuts at each side of the width on one end only, leaving the length complete. Once the cuts are made, take the elastic and string it through both holes. Tie a knot or sew the two ends together on the inside of the box lid.
The elastic works as a holder to keep the sheets of paper in place while your child uses the lid of the box as a drawing table. The box should be completely assembled when in use as the lid is stronger when on the correctly place on the box. The box itself holds all supplies inside, the art box is complete within itself; it provides, table, storage and security tab to hold art paper in place during the artist's creative expression.
Have fun traveling with your kids!
Visit http://www.vacationing-with-kids.com for more great tips for traveling with kids. Do you have four-legged kids? Pets love to travel too! http://www.traveling-with-pets.com offers practical and helpful tips for traveling with your pets.
Article Source: https://EzineArticles.com/?expert=Darlene_Berkel
https://EzineArticles.com/?Let-the-Games-Begin---Kids-Travel-Tips&id=385581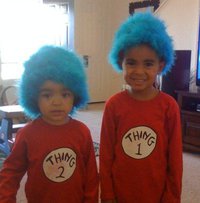 My wife and I can't wait to see the kids. We are going to have the best Christmas we have ever had. If you are traveling with kids for the holidays click on this link for more information Kids Travel Tips.


Travel tips can be a dime a dozen, our tips are going to help you have a great time on the Central Coast of California. We want you and your family to have the best vacation or day trip you have ever had. We are going to go the second mile and give you information

no other site

on the web gives. So, make sure you click on the

orange RSS button

at the top left hand side of the page and sign up for our blog.

CCTAdventures also provides a psychological travel planner which you need to read while planning a trip. For more information click on this link, Travel Tips - Psychological Planner.


One of the best travel tips we can give is use Kayak to book your hotel or air flight to the central coast.


1. Smart Flying Tips -
Click Here



2.

Travel Tips

-
Click Here




3. Central Coast Weather

-
Click Here


Could you please help us out?
We need your help in giving our visitor travel tips
. Please share your tips and stores. If you have traveled lately you have a tip to share. Please fill out the form and if you need to read our privacy policy before submitting your tip, please do.
We keep all information private
. So, give the world your tip.
Share your travel tips
Do you have a few travel tips you want to share? Please take a minute and share your ideas.