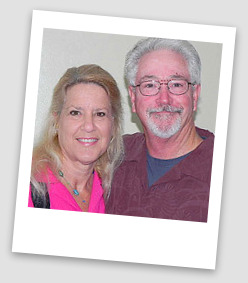 As you can see my wife and I are over twenty years old. In fact, we are members of AARP. I am glad my wife isn't looking over my shoulder while I write this page. Just in case she reads this page let me say, my wife is beautiful and filled with youth filled ideas and love. Do you think that will get me out of hot water?

We love to travel and we both recognize we face different challenges than someone a little younger. Now, I'm not admitting to old age, yet, but I am saying we are getting older.

Recently we sold our Mustang convertible and bought a comfortable car. We plan our walking activities and my wife always finds a place for me to sit while she shops. We try to plan ahead, like where are the bathrooms.

Elderly, who me, I guess I am and my wife is beginning to accept the aches and pains of arriving to the golden age of the elderly.

As a semi-elderly person, note I said semi-elderly, we face certain challenges and we want to address a few issues concerning traveling.

We have invited a guess writer to give us a few tips on air travel and the elderly.

Travel Tips For the Elderly
By Pamela Lawson
Traveling, as good as it is for the elderly, can be a cumbersome affair for them. Health and mobility remains to be a problem. As age catches up, elderly people who have grown children, may want to see the world before their time is up. It is strongly advised that elderly people organize group trips instead of heading out of town or to a foreign land on their own. If something untoward was to happen, there is at least someone else who can get help.
It is also important for elderly people to get a complete medical check before booking their flight. Doctors may advise them to get vaccinations (like tetanus, Diphtheria, etc) and a healthy supply of medications based on their medical history. Another thing to iron out before the trip is insurance. Yes, we know it sounds like a whole lot of trouble but it is completely necessary...just in case.
In fact, we strongly encourage elderly travelers to keep medical records and documents with them during their travel. These documents will accelerate doctors during emergencies. This is particularly true for those with rare conditions and those who may need medication overseas. Elderly travelers are also advised to keep some laxatives in their bags because this is a common occurrence for those who are in for long flights overseas. In fact, developing DVT (deep venous thrombosis) is a threat to most people aged fifty and above.
And of course, bring along the right clothing. Children who are internet-savvy should take extra care in checking the weather report in the destination country. The weather in the said country determines what is to be packed into the luggage. If it is going to be rainy, bring along rain coats and umbrellas too. During such a season, be careful with the shoes too - make sure the shoes are non-slip, and if they are worn out, we strongly advice elderly travelers to get new shoes before the trip.
Elderly travelers who are using dentures are hereby reminded that it is hard to find adhesives abroad. Get one and pack it into your overnight before the flight.
Remember to book the US charter bus rental packages early to avoid disappointment.
Pam Lawson is a part of US Coachways Inc., a leading charter bus rental and limousine rental company in the United States. US Coachways services cities like New York, Los Angeles, Houston, Dallas, Miami, Detroit, Boston, and many, many more! Pam is dedicated to bringing you interesting and easy-to-understand articles about traveling and having as much fun as you can, exploring the unknown corners of the country. For more articles like this, visit her traveling tips blog.
Article Source: https://EzineArticles.com/?expert=Pamela_Lawson
https://EzineArticles.com/?Travel-Tips-For-the-Elderly&id=3630198

Elderly traveling tips - Do you have any tips you would like to share. Traveling to the Central Coast of California can be exciting and fun for the elderly and most of the central coast is made up of elderly, retired people' so you will feel right at home. In Cambria gray hair is in style.

We, my wife and I, want to give you six tips of our own. She looked over my shoulder and slapped me for saying we were old.

1. Elderly Travel Tips - First, when you come to the Central Coast of California make sure you bring a jacket.

2. Elderly Travel Tips - Second, don't forget your camera. There are so many things to take pictures of on the central coast. So, make sure you pack that camera.

3. Elderly Travel Tips - Don't forget the comfortable shoes. You will be doing a lot of walking.

4. Elderly Travel Tips - Make sure you bring an appetite. The best food in the world is located on the central coast.

5. Elderly Travel Tips - Let me see, what do you need to know. Ok, make sure you bring a smile. We love tourist who are happy.

6. Elderly Travel Tips - Make sure you stop in and say hello to Mary, my wife. She works for Cambria Wildwood and carries the best gifts and clothes in the world.

7. Elderly Travel Tips - Here is the last and most important tip of all. Make sure you give each other a lot of love while you are on vacation. And, after you give each other a little love try loving our towns.

I am getting so old my dog Yuki should be carrying me
.


Me and Yuki make a good team. He holds my cane for me while I wobble along. Kidding, I don't use a cane, well I have but not today. I happen to love the picture of me and Yuki so I decided to leave it on this page. For more information on Elderly Travel Tips Click Here.


Travel tips can be a dime a dozen, our tips are going to help you have a great time on the Central Coast of California. We want you and your family to have the best vacation or day trip you have ever had. We are going to go the second mile and give you information

no other site

on the web gives. So, make sure you click on the

orange RSS button

at the top left hand side of the page and sign up for our blog.

CCTAdventures also provides a psychological travel planner which you need to read while planning a trip. For more information click on this link, Travel Tips - Psychological Planner.


One of the best travel tips we can give is use Kayak to book your hotel or air flight to the central coast.


1. Smart Flying Tips -
Click Here



2.

Travel Tips

-
Click Here




3. Central Coast Weather

-
Click Here


Could you please help us out?
We need your help in giving our visitor travel tips
. Please share your tips and stores. If you have traveled lately you have a tip to share. Please fill out the form and if you need to read our privacy policy before submitting your tip, please do.
We keep all information private
. So, give the world your tip.
Share your travel tips
Do you have a few travel tips you want to share? Please take a minute and share your ideas.