California Sea Otter

!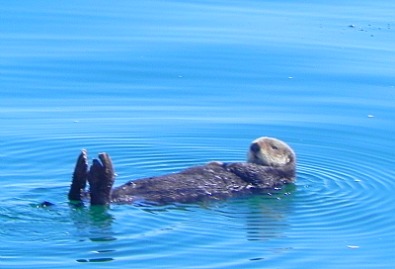 The California Sea Otter - This wonderful little creature is a pleasure to behold. Every time we see an otter in the Morro Bay, California habor it is a special event.

My wife and I love to walk along the embarcadero searching for the playful otters. It is like they are waiting to show off their skills of floating on their backs.

When we spot a Sea Otter my wife and I always love and cherish the moment. It is weird how they make you feel. It is as if they transmit a sense of relaxation. I don't know, maybe we are weird but it is a soft feeling you get when you get to see an otter in the bay.

I don't want to bore you with facts about the otter because you can type in a search for otters and get all the information you desire. What I want to do is let you know how it makes a person feel when they observe this special little creature in the wild.

The otter reminds me of a cute little puppy. They seem so playful and unaware there is a cruel world within their reach. It is a fact the numbers of sea otters is falling due to unknown causes. I am not sure if they are endangered but I wouldn't doubt it if they were.



The The picture at the top of the page was taken as we were riding out on a whale watching adventure. The shot was taken from about 1/2 mile away and it is not too clear but you can see how laid back the California Sea Otter is its natural environment.

The picture in the middle was a family of otters playing together.

If you are visiting the Central Coast of California make sure to take time to see the otters. Hey, if you get a good picture of the other let us know. We need some close up shots of this fantastic creature.

If you want to know more facts about the California Sea Otter click on the link.