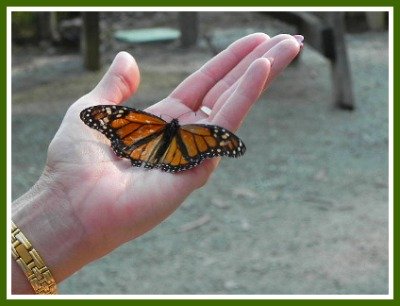 If you want to have a successful vacation or day trip we have solutions just for you.

Travel in this day and time can be hazardous to your mental health. Have you traveled by air lately? Do you know what to say when your 10 year old says,"are we there yet?"

Central Coast Travel Adventures is going to dive into drivers sit and give you valuable tips on how to handle those little things you don't think about until it is too late.

CCT Adventures is going to help you make sure you have all the bases covered. We want to help you enjoy your trip by reducing the anxiety by giving you ideas on traveling smart.

Security in the any airport can be an extremely stressful situation if unprepared. We are going to tell you how to get through the security check with out to much of a hassle. Truth is, it will always be a hassle, a necessary hassle, but if you are prepared you can get through this ordeal without a having a panic attack.
If you are like us, we want to take our dogs with us where ever we go. Traveling with a pet doesn't have to be a problem if you know how to travel with a pet.


Mary and the Dogs!
The Central Coast of California is the primary focus of this site and we are going to give you tips on traveling through our area. Some of the roads in our area can be very dangerous and we want to prepare you to drive on our highways.

We live in Cambria, California and during the peak tourist season it can get hazardous in town. We want to help you travel on the central coast by giving you a little friendly advise about out towns.

Travel tips can be a dime a dozen, our tips are going to help you have a great time on the Central Coast of California. We want you and your family to have the best vacation or day trip you have ever had. We are going to go the second mile and give you information

no other site

on the web gives. So, make sure you click on the

orange RSS button

at the top left hand side of the page and sign up for our blog.



CCTAdventures also provides a psychological travel planner which you need to read while planning a trip. For more information click on this link, Travel Tips - Psychological Planner.

On this page we are going to have guest writers and articles. We are going to give you the best tips we can find.

One of the best travel tips we can give is use Kayak to book your hotel, air flight to the central coast.


1. Smart Flying Tips - Click Here.



2. Safety Travel Tips

- Click Here.



3. Central Coast Weather Tips

- Click Here.



4. Pet Travel Tips

- Click Here.



5. Elderly Travel Tips

- Click Here.



6. Kids Travel Tips

Click Here.



7. Travel Planner

Click Here.



8. Budget Travel

Click Here.

We need your help in giving our visitor travel tips
. If you have traveled lately you have a tip to share. Please fill out the form and if you need to read our privacy policy before submitting your tip, please do.
We keep all information private
. So, give the world your tip.
Share your travel tips
Do you have a few travel tips you want to share? Please take a minute and share your ideas.