Central Coast Camping Tips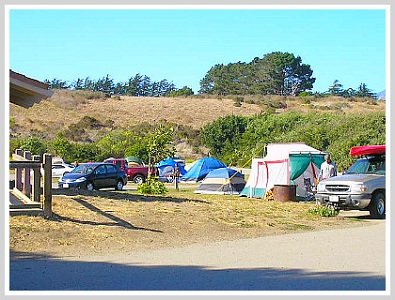 Camping is one of America's great past times. There is nothing like loading up the car, truck or RV and heading out for a weekend, vacation or day trip involving camping.

Camping on the Central Coast of California is spectacular. The coolness of the ocean breezes in the summer and the not to cold winters make camping in one of the many State Parks in our area an adventure to remember.

We are starting a series of articles on camping tips which will help your vacation or whatever be a total success.

If you have never camped before then maybe you should take a little time and explore the ideas and suggestions about life in a tent or an RV.

RV camping can seem, at first, to be easy but it has its draw backs. If you are thinking about renting an RV and driving up hwy 1 then you will certainly benefit from the tips we are going to provide.

We are going to invite guest writers, experts on camping to help us out with this subject. We hope you benefit from this information.

Central Coast Camping Tips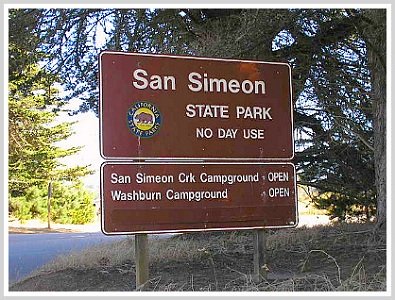 Top 5 Family Camping Tips
By Baron Depp
Just by following some basic family camping tips, you can make your trip a memorable experience for you and your loved ones. Camping with the family is a word-wide popular recreational activity. But, you must be well prepared to enjoy such trips. Otherwise, you may end with a miserable experience. You have to be very careful about everything - the way you pack things, what kind of things you are packing, which facilities you want inside and around the camp, the location of the camp, and many other such things. Following is a brief rundown on how to go about it.
Prepare A List Things That You Must Have During The Trip - Before you start hunting for family camping tips, you should first prepare a list of essential things. These include large insulated cooler, French presses, coffee drip cones, manual coffee grinder, rope, hammer or hatchet, wash basin, flashlights, 5 gallon water jug, lighter, toilet paper, basic eating utensils (plates, bowls, and cups), wok, pot holders, hot mitts, pressure cooker, basic cook kit, camp lantern, camp stove, air mattresses, sleeping bags, and obviously an all season tent. There can be several other things as well, such as sunscreen, insect repellent, rain tarp for eating and cooking area, camp knife, folding shovel, first-aid kit, flashlights with spare batteries, pillows, sleeping pads, and sleeping bags.
Preparing Your Kids - If it is the first time you are talking your kids for an outside camping, you have to be very careful. There are several family camping tips that you must follow in order to prepare your kids for such first-time experiences. You had better start out with backyard camping first. Take them outside only when they have developed some basic camping skills, such as knowing how to pack and unpack a sleeping bag and how to set up and take down a camp.
Separate Tents For Teenagers - If you have teenage children, you must respect their privacy. It is wiser to get a separate tent for them. When it comes to family camping tips, you should always remember older children want their own space even when while camping.
Packing - You must pack everything in a way that prevents items from getting misplaced while keeping the travel space tidy. For example, while organizing the art supplies of your children, such as pencils and crayons, you had better use a small fishing tackle box with pull out compartments and drawers.
Cooking Kit - You may also be looking for family camping tips for a cooking kit because sometimes even the basic utensils can be very difficult to store and organize. Your pressure cooker is the best cooking kit. You can store cups, small utensils, and bowls inside the pressure cooker. This will not only save a lot of space but it will also keep things safe and easily accessible.

Overall, if you keep in mind the above family camping tips, you will definitely have a great time with your loved ones.

The website http://www.campingearth.com features informative articles, blogs, and newsletters on camping. It can be a ready reference for a family camping trips.

Article Source: https://EzineArticles.com/?expert=Baron_Depp
https://EzineArticles.com/?Top-5-Family-Camping-Tips&id=3280014




We hope you enjoyed and benefited from Baron's article for more
Camping Tips Click Here.
Many people chose to go camping in an RV. Many of the state parks offer RV camping. To find out which state parks have RV camping
Click Here.
If you want a great deal on camping equipment click on the camping world banner.

CCTAdventures also provides a psychological travel planner which you need to read while planning a trip. For more information click on this link,
Travel Tips - Psychological Planner.
Planning a visit to the central coast use Kayak to book your hotel or air flight to the central coast.


1. Camping Food Tips -
Click Here



2.

Travel Tips

-
Click Here




3. Central Coast Weather

-
Click Here
4. Winter Camping Tips - Click Here