Central Coast Zoo!


The Eye of the Tiger!



The eyes of the tiger suddenly sprang open. When we first started watchingt the tiger his eyes were closed as if he were sleeping. Suddenly his big eyes sprang open. It was so cool! Watch the video below to see the tiger's eyes open.


The Charles Paddock Zoo in Atascadero, California is a great place to spend a day. My wife and daughter-in-law loaded up the kids early in the morning and headed out for a day at the zoo and park.




The Central Coast Zoo is not a big zoo nor does it have hundreds of animals but it is a quality zoo with some great animals.

If you are visiting the Central Coast we highly recommend a visit to the zoo. It doesn't take long to tour the zoo but it is worth your time.

We are going to put as many pictures on this page as possible but there is no way to give you the experience of the Central Coast Zoo in just pictures. You have to feel the atmosphere and see the little lake, the swans, ducks and other wild life running wild around the zoo.

One of the most exciting parts of their visit to the wild life zoo was feeding the big, colorful swans. Take a look at this link for more information on the zoo Central Coast Zoo.



Cool Video of the Zoo!

Go ahead and dive into the pages of our site. We provide only original pictures which we took on our own adventures. If we can help you please feel free to contact us at
Central Coast Travel
. Oh one more thing, we will be offering guided tours of Cambria, California in the near future.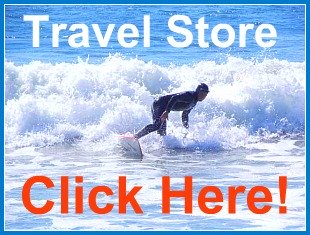 Travel Booking Deals
Central Coast Travel Adventures is excited about the opportunity to help you book flights, cars, motels, hotels,and tours. We are here to serve you and make your visit to the coast a visit to remember.
Expedia -If you are looking for great deals Central Coast Travel Adventures aims to please. Get great travel deals on Expedia.ca
Kayak - In addition to travels deal with Expedia we also provide you with options for booking with Kayak -
Compare hundreds of travel sites at once to find the deal that's right for you.

Hotwire - That's not all if you want one more option try Hotwire.com
Central Coast Travel Adventures wants you to get the best deal possible on rooms etc.