California WildFlowers!

Spring on the Coast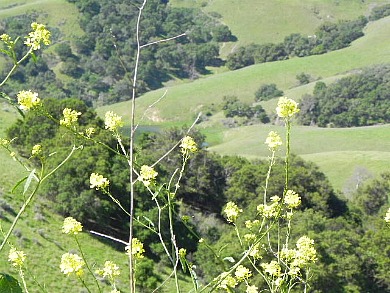 California Wildflowers 4/6/11.
The Central Coast of California is beautiful anytime of year but spring is a time of brilliant colors and fluttering flowers.
After a few months of winter it is refreshing to watch the hills around Cambria, Ca. turn green and the flowers bloom. The picture above was taken on Highway 46 in between Paso Robles and Cambria, California.
After a long dry summer the rain is a welcome sight on the Central Coast. Rain showers and warmer temperatures bring the hills alive with wildflowers.
I love to watch hills turn green and the wildflowers explode across the country side. I have never been to Ireland but it still reminds of what I think Ireland would look like.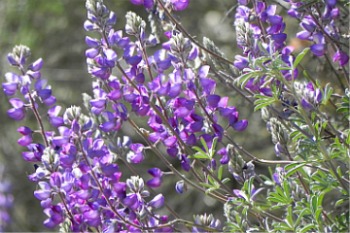 The colors of the wildflowers are magnificent. It is hard to capture the wonder of creation in a web picture. In order to load a picture on a website it has to be a certain size. I wish I could get bigger pictures on this site so you could see the spectacular beauty of wildflowers.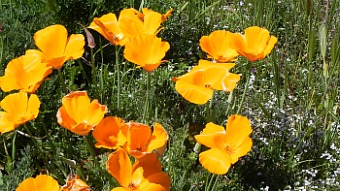 These "Poppies" are gorgeous. I have never really been into flowers until I moved to California. Maybe I just appreciate the flowers more than I ever did. Maybe I appreciate life more than I did in the past. I guess maybe my respect for flowers has grown a bit since Hurricane Katrina. I don't know the answer to the riddle but I know I like to look at the flowers these days.

Ok, one more picture.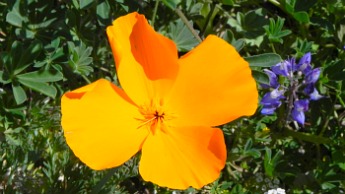 When I first moved to Cambria, California after Hurricane Katrina I picked a handful of Poppies and brought them home to my wife.
I had a big smile on my face with a look of accomplishment and romance. My wife looked at me strangely and then told me it was against the law to pick those flowers.
Flowers can bring you a lot of enjoyment even if you can't pick em. I forgot, can you smoke a Wildflower? Well, some folks do.
Click here for more pictures of
California Wildflowers