Sunset in California!
The Most Beautiful Sunsets in the World.


Sunset on the Central Coast of California is astoundingly beautiful. I do not have the vocabulary to adequately describe the sunset along the coastal beaches in California. Sunset in California is special.

I have seen spectacular sunsets in the Gulf of Mexico but when I arrived in California after Katrina I witnessed sunsets unlike any I had ever seen.

I remember the first time I saw a California sunset. My wife and I were on Moonstone Beach in Cambria, California and I watched the sun melt into the Pacific Ocean. It was awesome.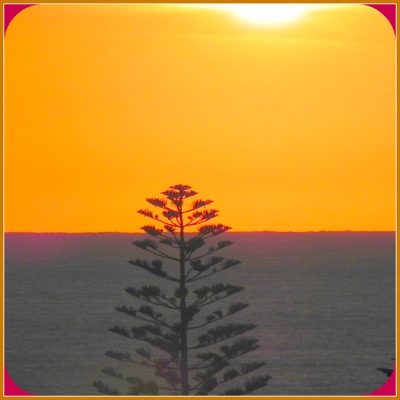 The sky looked as if it were on fire. You talk about a show, a light show from God. It was so cool.
My wife grew up in California and she had seen many sunsets in California. She told me to watch for the green flash when the sunset below the horizon. Of course I had no idea what she was talking about.
I watched for the green flash and suddenly without any warning I saw the green flash. The flash ran across the water like a duck trying to take flight. Well, the truth is, I have never seen a green flash. I have watched many sunsets in California but I have never seen the cotton picking green flash but I still keeping looking for the flash.
When you are visiting the Central Coast of California make sure you take time to watch the sunset in California. Maybe you will see the green flash. If you see the green flash you might receive a reward or something. I really don't think they exist but who knows.
For more pictures click on this link Sunset in California.


Travel Booking Deals
Central Coast Travel Adventures is excited about the opportunity to help you book flights, cars, motels, hotels,and tours. We are here to serve you and make your visit to the coast a visit to remember.
Expedia - If you are looking for great deals Central Coast Travel Adventures aims to please. Get great travel deals on Expedia.ca
Kayak - In addition to travels deal with Expedia we also provide you with options for booking with Kayak -
Compare hundreds of travel sites at once to find the deal that's right for you.

Hotwire - That's not all if you want one more option try Hotwire.com
Central Coast Travel Adventures wants you to get the best deals possible on rooms, cars or flights etc.